Description
Pocket Projector Iphone 6 6plus 6s 6s plus
Apple Iphone 6 6plus 6s accessories
Description
This General Imaging multimedia Pocket Projector for Iphone 6 6plus 6s 6s plus is the right visual unit for providing you with good display performance in a classroom. It's also adjustable and useful. This LED multimedia projector is a super companion for enhancing your business meetings thanks to the increased display space. Sales people and hobbyists alike are attracted by the ergonomics, sharpness, and capacity of this General Imaging multimedia projector.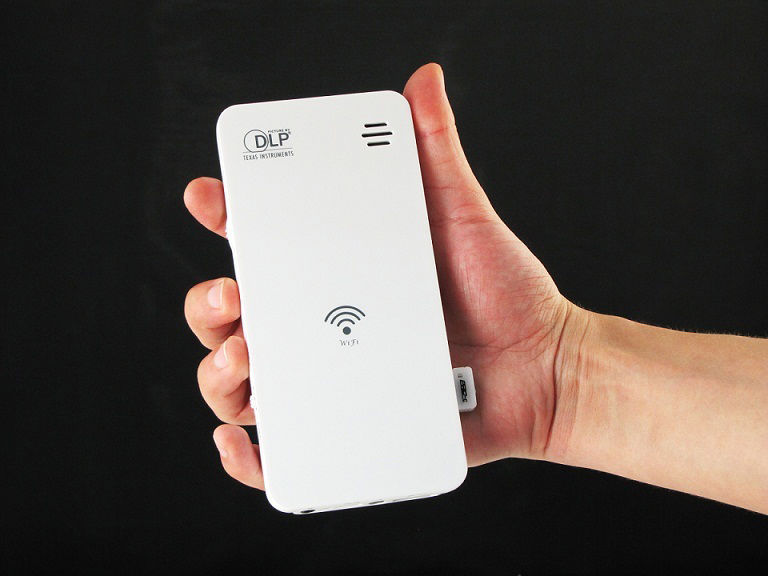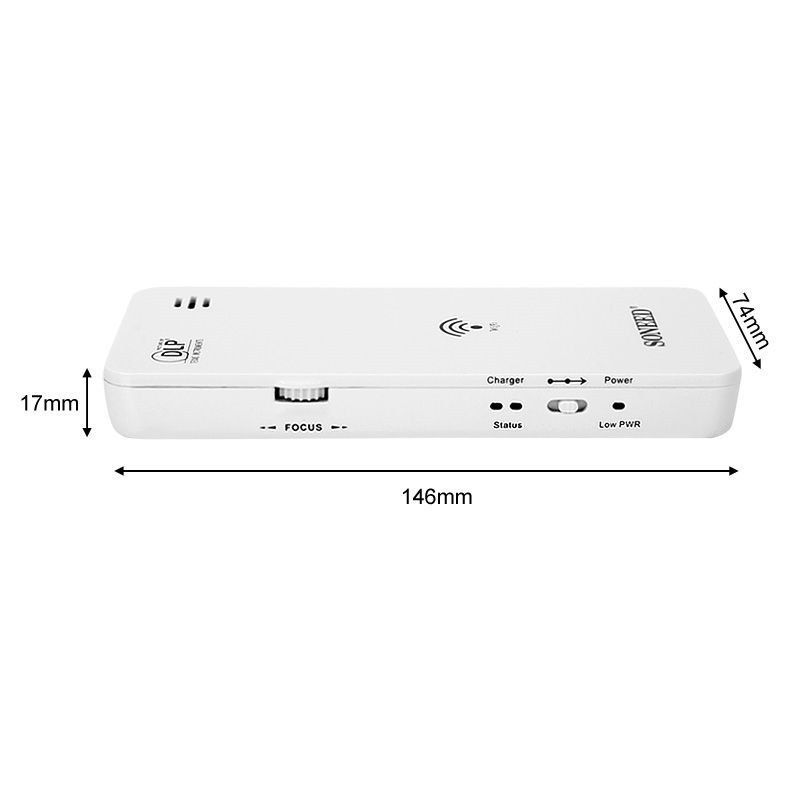 Description
SP W500 –the world's first wireless mini projector, the Texas instruments DLP technology, RGB trichromatic light, up to 50 lumens, bright colors, reductive degree is high, the contrast is strong. Can support WIFI wireless input, with the Iphone, IPAD, android phone(4.0) above 4.0 system, including tablet, laptops and other perfect connection, is suitable for various occasions. At rechargeable lithium battery power supply. And SP-W500 with HD player can directly play the memory card, U disk, high definition movies, pictures, games, etc., and can directly read U disk and memory CARDS/ WORD/ EXCEL/ PDF/ PPT document, you can watch HD movies, share mobile phone pictures, business office copywriter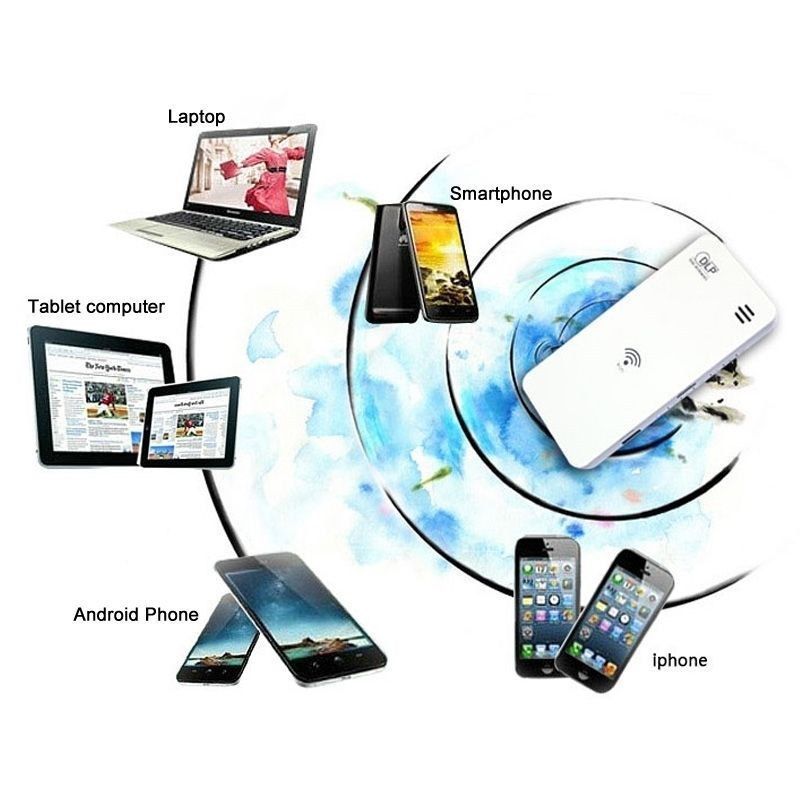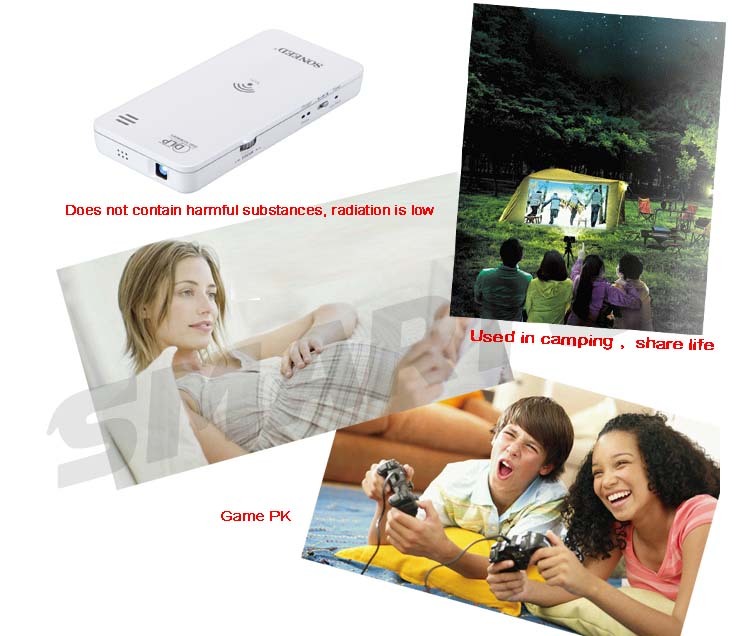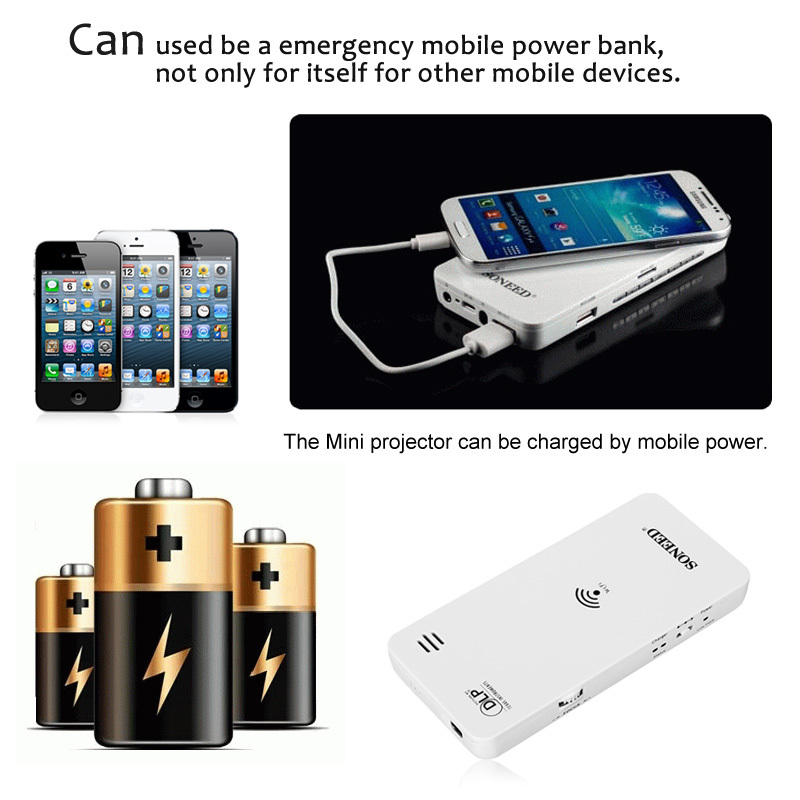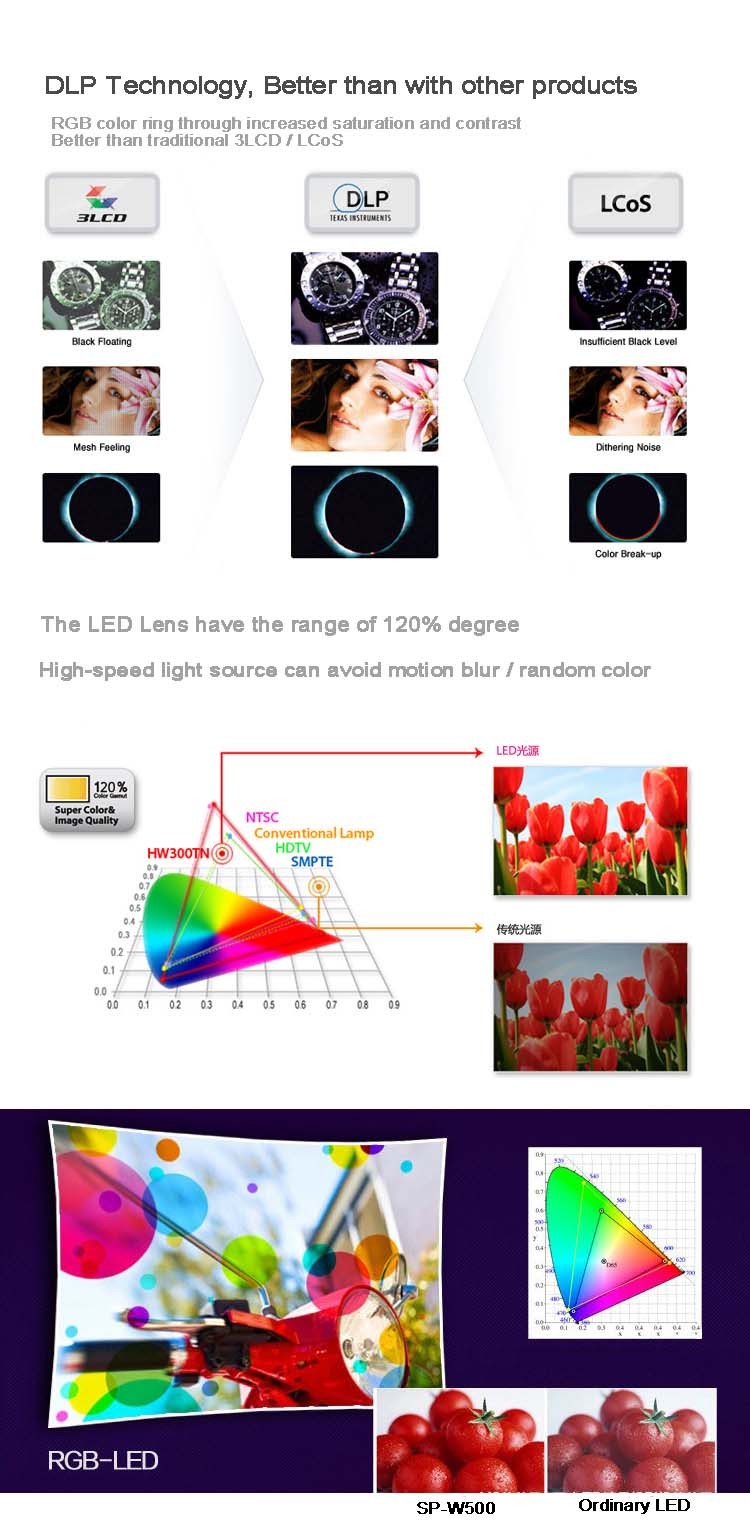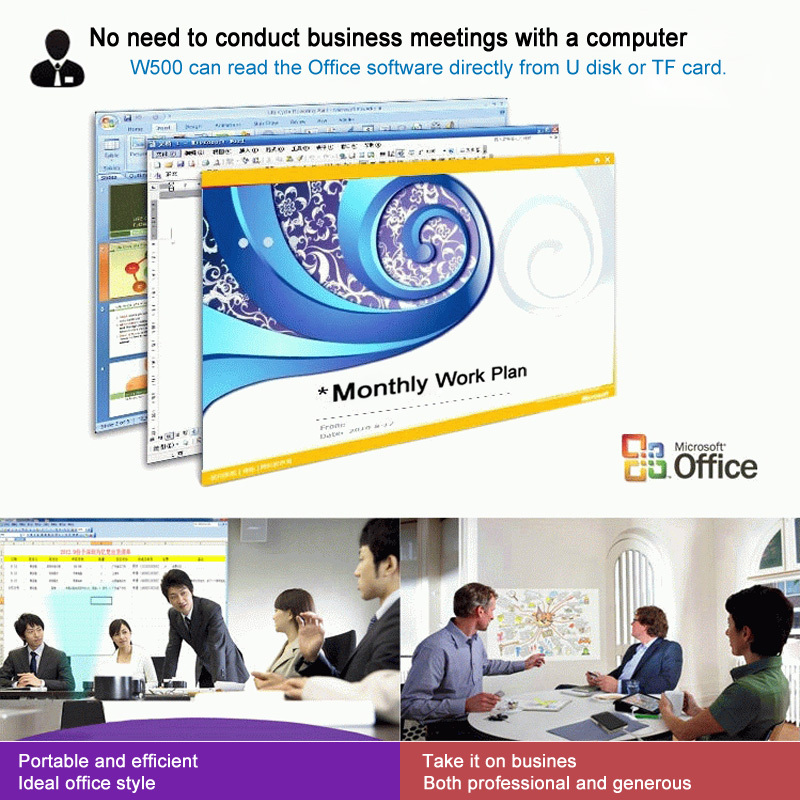 Features
Can used be a emergency mobile power bank, not only for itself for other mobile devices
Signals within 500 meters
Play videos/ music/ pictures inside your mobile phone / tablet / notebook PCs eat…
LP technology for sharp and colorful pictures
LP Pico project with ANSL 50 lumens for picture size of up to 150cm (60")
Support all kinds of video/ music/ photo format playback
Features embedded rechargeable battery for mobile usage
Modern, energy-saving RGB LEDS for up to 20000 hours of lifetime
Mobile video supports push function , butonly presenting the rate of progress, cannot be synchronized playback with projector.